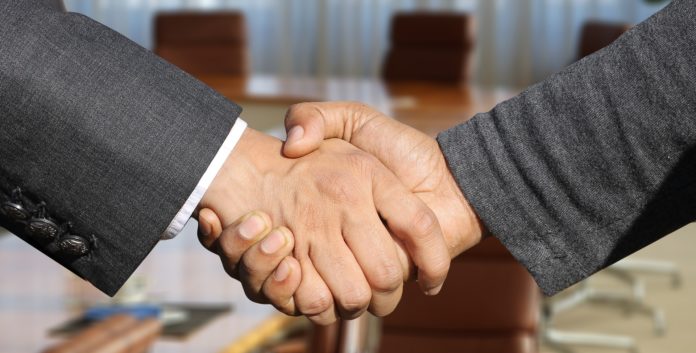 Last Updated on January 1, 2022 by andrewshih
Is PMP Worth It?
Earning PMP Certification takes time and resource commitment, it makes perfect sense to wonder is PMP worth it? What are the benefits of PMP certification? What is PMP Salary and what can I expect to earn?
There are all really great questions, and you will need to evaluate if PMP is worth it based on your personal situation. Here are the top 9 PMP certification benefits why candidates work hard to get PMP certified, and why PMP certification is important for your project management career.
#1 Self Improvement
The best investment you can make is to invest and advance yourself. It takes dedication, commitment, and perseverance to earn the PMP designation.
Through rigorous preparation for the exam and the 35 contact hours of learning, you will have a much better understanding of the project management processes as well as the tools and techniques that are suitable for handling the process.
The curriculum not only covers the hard skill of project management but also help you to improve the soft skill and be a more effective leader and communicator. The knowledge that you learn from getting the PMP certification will benefit you a long way in becoming a more effective project manager and leader.
#2 Well Respected Designation
PMP is the most highly regarded designation in the project management industry. By earning the privilege to put PMP next to your name, you automatically elevated your profile and people recognize you as the expert in project management.
#3 Internationally Recognized
PMP is an internationally recognized designation, therefore if your job is relocated to another country, PMP designation is just as valuable and you do not need to be recertified again.
Even if you have no intention to work in another country, you will get the same respect globally as the expert in project management,
#4 Advance your career
By demonstrating that you have the necessary knowledge and skill, you are more likely to be given a higher profile and more challenging project. By working on important projects, you are likely to gain visibility within the organization and increase the chance of getting a promotion or higher raise.
Many of the senior management roles will require higher qualifications, and PMP is the most preferred or required designation for senior project managers.
#5 PMP Salary is higher
Once you showed your dedication to self-improvement, the ability to take on a more challenging project, increasing visibility within the organization, you will increase your likelihood to earn a higher salary.
PMP Salary vs Project Manager Salary
In fact, in the latest edition of the PMP Salary survey with over 32,000 respondents from 42 countries, project manager salary is on average 22% higher with PMP certification.
Median salary varies significantly depending on many demographic factors, primarily country of employment, years of project management experience, position/role, and project team size and budget.
While the salary increase varies drastically from country to country, the general trend is salary increases when the project managers are tasked with more responsibility.
Here is the PMP Salary table published in the report:
You can find and download the latest edition of the PMP Salary survey and find out PMP salary using the interactive map.
#6 Portable skill set across the industries
Most of the licenses and certifications are very specific to a role or industry such as finance, medical, insurance, education, etc.
One huge PMP certification benefit of going through this endeavor is that the knowledge you learned is generic and generally accepted practices across industries. Your designation is just as valuable in any of the industries, which gives you a broader horizon for your career options and the ability to go from one industry to another if the job market condition shifts for an industry.
#7 Visibility to recruiters
Many of the project management jobs prefer or even require PMP certification. By having the PMP certification, you immediately demonstrate that you have experience leading and directing projects from start to finish and that you have the project management knowledge to lead the project properly.
Compare to project manager candidates who do not have PMP certification, you will have a big advantage and visibility to the recruiter when there is an opening for a senior project management position if you have the PMP designation.
#8 Increase Network opportunity
There are over 700,000 project managers globally. By earning the certification, you will gain access to the project management network. You are encouraged to join local chapters that will give you exposure to build a tighter network and offer you a better career opportunity.
Volunteering is the best way to build the network and PMI offers many volunteer opportunity which helps you build your network within the project management community. The people you know and the network you build will go a long way in helping your future career down the road.
#9 Stay ahead of Artificial Intelligence
Artificial Intelligence is here today and will only advance further. AI will help project managers become more productive by providing better analytical tools and more accurate results in a shorter amount of time. At the same time, it will likely replace project managers that deal primarily with data.
By working on more complicated projects, communicating with senior leaders in your organization, and demonstrate that you have the knowledge and experience to lead a successful project, you as a certified PMP will have the skill sets that are much harder to replace by AI.
Is PMP worth it for you?
Whether PMP is worth it depends on your circumstances and what you expect to get out of the certification. If you are serious about becoming a project manager, you should definitely consider obtaining PMP certification as part of your career goal.
If you would like to become a PMP, I am here to help. This blog is dedicated to helping PMP aspirants with PMP certification. Here are a few resources to help you get started: