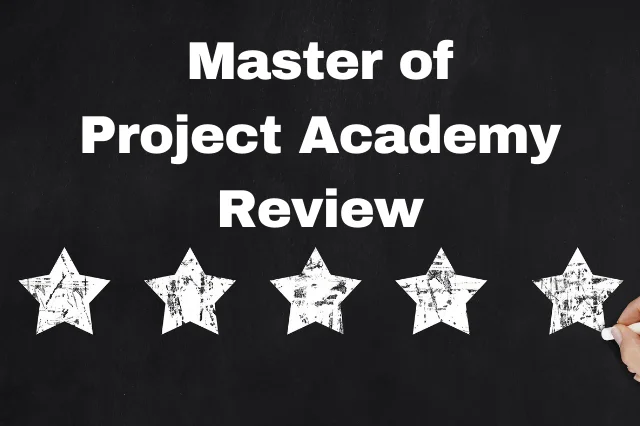 Last Updated on July 9, 2022 by andrewshih
If you are a professional and looking to advance your career as a project manager and earn your PMP certification, you may have heard about Master of Project Academy.
You may have questions such as Is Master of Project Academy legit? Is Master of Project Academy good compared to other training providers? If so, this Master of Project Academy review is for you.
What is Master of Project Academy (MoPA)?
Master of Project Academy is a legit company founded in 2012. MoPA is a project management training provider headquartered in Washington DC. By 2022, they had helped more than 200,000 professionals from more than 180 countries.
MoPA offers a wide range of professional certification courses, including project management, Cyber Security, Six Sigma, Cisco, Microsoft, etc.
In the US, they have trained personnel for many companies. Some of the companies they have worked with include Barclays, BMW, Amazon, Google, Apple, Boeing, and Samsung, to name just a few.
In this Master of Project Academy review, we will only cover the PMP certification courses.
MoPA PMP Course Offering
Master of Project Academy offers the most PMP training options to meet a student's need to prepare for the PMP exam and maintain the PMP certification. MoPA touts a 99.6% first-time pass rate, and more than 200,000 students attended the PMP training.
The course provider has online on-demand and live boot camp online training that satisfies the 35-contact hour requirement. The student can also purchase a course bundle to get the most comprehensive PMP training experience at a discount price.
In addition to the PMP Exam simulator, MoPA also offers one-to-one coaching (charge by hours) and 60 PDU required for renewing the PMP certification every 3 years.
35 Contact Hours Online PMP Training
35 Contact Hours
300+ lectures (video clips)
750+ PMP practice questions
Sample PMP Certification exam
20 Real World situational project cases
PMP Cheat Sheets
35 Contact Hours Online PMP Training
Disclaimer: PMAspirant is affiliated with MoPA. If you decide to make a purchase via the affiliate link, PMaspirant may earn a small commission at no additional cost to you. Please review the full affiliate disclaimer.
If you can finish the training and practice exams in a month, paying just $87 to complete the training can be a very affordable option. Nevertheless, if you need two months to complete the training and earn PMP certification, it is still worth it. Of course, make sure you remember to cancel the subscription when you are done.
750+ practice questions is a generous inclusion for the on-demand class. Most providers do not include practice exams or just one full mock exam for the basic on-demand class.
Most students aim to complete the training and take the PMP exam within 3 months, so 1 year is more than enough to study for the PMP exam. However, the $470 price tag is certainly not the cheapest compared to other training providers.
3-in-1 PMP Bundle Course
35 Contact Hours
60 PDU for PMP renewal
300+ lectures (video clips)
2400+ PMP practice questions
Sample PMP Certification exam
20 Real World situational project cases
PMP Cheat Sheets
The 3-in-1 course bundle includes the online PMP self-paced learning, PMP exam simulator, and the 60 PDU for your PMP certification renewal.
If you buy the 3 courses separately with 1-year access, you will pay for the online class for $470,  60 PDU for $297, and PMP Exam simulator for $177. The total is $944.
Overall, you save 40% if you buy the bundle package for $570.
6-in-1 Project Management training bundle
Are you interested in advancing your learning beyond PMP certification? If you are also interested in Agile Scrum certification and Microsoft Project training, you may be interested in the 6-in-1 bundle course package. Learn More.
PM Master+ All Courses Bundle
MoPA also offers all the online self-learning courses in one package.
You can access all the course access to:
Project management certification courses
Agile & Scrum Certification
IT Certification courses
Cyber Security certification courses.
With this many courses, you will likely need to get lifetime access. Learn More.
Live Instructor PMP Online Class Virtual Training
MoPA offers both 4-day weekday classes and weekend-only classes to accommodate busy working professionals. This is a virtual-live training with an instructor, and ask you can expect the class is pricer than the self-study option.
There are 3 package options for the PMP online class virtual training
Standard
35 Contact Hours
4-Day ( 4 Weekday or Weekend-only) class
Interactive and Q&A with the instructor during the class.
Go over several PMP practice questions and case studies with the instructor.
Pro
Everything in the Standard package
Lifetime access to online PMP Training for self-study (video lectures, 750 proact questions, 20 case studies).
Flashcards
Cheatsheets
Xclusive
Everything in the Pro package
One-hour online private coaching session
MoPA PMP Live Virtual Training
The Pro package is the best value among the three options because you most likely want to have access to self-learning material and 750 practice questions to help you prepare for the PMP exam. Lifetime access to online training can be appealing if you prefer to have more time to prepare for the PMP exam.
If you get the Standard training, you will want to purchase the PMP exam simulator separately with MoPA or elsewhere.
However, MoPA is not an Authorized Training Partner (ATP) with PMI. Other premier ATP training providers such as PMTraining and GreyCampus offer live virtual boot camp training packages at a similar price range. Project Management Academy is another premier ATP with a comprehensive training package.
MoPA PMP Exam Simulator
The PMP exam simulator is designed to give an almost realistic PMP exam experience. It contains the following:
9 practice exams
More than 1600 realistic sample PMP questions
More than 300 lectures
Rationales and explanations for the answers
Detailed performance report and recommendations.
Paying for one month to access 1600+ realistic PMP questions is a good deal if you are committed to preparing for the PMP exam within a month. Practice using realistic PMP exam questions is important for helping you prepare for scenario questions on the PMP exam.
Lifetime access can also be appealing if you need more than 3 months to prepare for the PMP exam.
While most of the students are content with MoPA's PMP exam simulator, there are also feedbacks on Trustpilot that some answer keys do not provide adequate explanations, and there need to be more Agile practice questions.
A good alternative is the highly-rated PM Prepcast exam simulator that has over 2280 practice questions for less than $150, with an occasional monthly discount.

MoPA Pros
Wide variety of courses
The course to help in the PMP certification is just one of the many options available on this platform. There are courses for IT certifications, Cisco certification, Microsoft, Cyber Security, CAPM, etc. There is a wide variety of options for professionals to grow their career prospects.
Free Training Courses
MoPA offers plenty of sample videos and free practice questions. It will be a good idea to check the free training material and make sure you are satisfied before purchasing. There is no obligation, and no credit card is required to try these free courses.
Several bundle options for a discount price
If the student is planning to earn not only PMP certification but also other certifications, you can get the course bundle at a steep discount.
Of course, before you commit, it will be a good idea to review the free training courses offered by MoPA.
More training options are available
MoPA is one of very few providers offering online classes and live virtual boot camp courses that qualify for 35 contact hours. Therefore, MoPA offers students more study options than other training providers.
MoPA is not an Authorized Training Provider (ATP), and therefore it is not restricted from offering online self-learning classes with 35-contact hour qualification. Most non-ATP providers do not provide instructor-led live training classes to minimize cost. MoPA is a rare provider that offers both types of training.
You can learn more about PMI's ATP here.
20 Real-World Project Case Examples
20 Real World situational project case is a unique offering not available from other training providers. It can be helpful for a student to walk through real-time project management scenarios. Since most of the PMP exam questions are scenario-based, exposure to real-time project management situations can be beneficial.
Affordable if you are committed
If you can commit to finishing the PMP training class and taking the PMP exam in a month, paying a one-month subscription fee is an affordable option.
Flexible cancellation policy for live virtual boot camp class
You can cancel the live virtual class with at least 72-hour notice and get a full refund which is not bad. Some boot camp training providers do not offer refunds once you register and only offer class rescheduling.

MoPA Cons
The monthly subscription fee can catch students by surprise
Quite a few negative online reviews from MoPA students either forget or do not realize they are paying for a monthly subscription. They were "caught by surprise" and could not get a refund when their credit card was charged in the following months.
The monthly option can be an affordable choice if the student is dedicated and plans to finish the training material within a month. If the student cannot complete the training within two months, the student is generally better off not getting the monthly plan.
Not so generous refund policy for the online class
Unlike other training providers that may allow you to try at least a module or take a few practice questions, MoPA will not offer a refund once you start the online training.
Lack support
Most of the live boot camp training providers include application support, and students can have the instructor email support for a period of time after finishing the class. Your instructor supports ends once you complete the course, and you will need to pay an hourly consultation fee with MoPA.
Limited live training class rescheduling
You can only reschedule live virtual training once for free. Subsequent class rescheduling will cost at least $200. Other live boot camp training providers usually offer more leniency and allow the student to reschedule 3 times or more.

Verdict for Master of Project Academy Review
The overall advantage of going with MoPA over the other trainers is the wide variety of courses, the versatile pricing, and the bundle discount.
If you are committed to completing the training and passing the PMP exam in a month, MoPA is a very affordable choice. If you want to acquire multiple project management or IT-related certifications, the bundle course with a deep discount price can be appealing. While MoPA PMP course material is not the best and lacks support, the overall quality of the PMP training course and the exam simulator is satisfactory and sufficient to help students pass the PMP exam.
Related Articles
Project Management Academy Review & Coupon Codes [Exclusive]
PM Prepcast Review, Coupon, Videos [Must Read]
PMTraining Review & PMTraining Exam Simulator Review