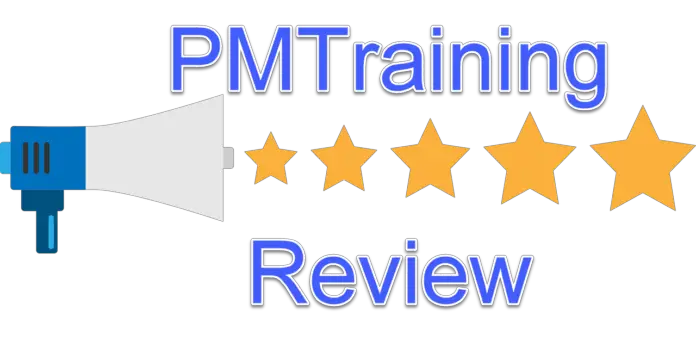 Last Updated on December 25, 2022 by andrewshih
PMTraining Review for PMP Course
Are you looking for a PMTraining review for the live virtual training course or the PMTraining exam simulator review to help you determine if PMTraining is right for you?
In this PMTraining review, we will provide you with all the necessary insight about the PMTraining course and exam simulators, along with the pros/cons compared to other providers and our recommendations.
Disclaimer: PMTraning and PM-Prepcast are affiliate links. Please review the full affiliate disclaimer.
About PMTraining
PMTraining was founded by Christopher Scardo, PMP, ITIL, who is a member of the Project Management Institute. PMTraining has become a global leader in providing professional certification training classes, courseware, and tools for the PMP certification exam since 2004.
PMTraining is a premier Authorized Training Partner (ATP) and has trained over 85,000 students globally and across over 200 organizations, including Amazon, Splunk, MetLife. In addition to PMP training, PMTraining provides other project management certification courseware, including CAPM and PMI-ACP.
PMTraining's philosophy:
Offer students and enterprise high-quality training tools which are effective and accessible.
PMP Certification Course Offering
Real Practice Exam for $68
Based on the latest PMP® Exam released for PMBOK Guide – Sixth Edition
Unlimited access to 1,000+ exceptionally realistic PMP exam practice questions
Detailed explanations and page references to PMBOK Guide for every PMP question
Includes 20+ condensed PMP mock exams and Ten Knowledge Area tests
Personalized reports, exam dashboard, and PMP exam tips
Create your own PMP tests from our database of 1,000+ questions.
90-day access to professional PMP practice exams. The 90-day access starts from the time of purchase. PMTraining will grant you a 90-day extension if you need more time.
Live Instructor Course from $898 ~ $1448
Earn 35 contact hours required PMP Certification
Accredited virtual live class taught by a certified instructor
Night, weekday, and weekend classes are available
One-on-one access to the instructor. You have access to phone and email consultations with the instructor up to 30 days after the class ends. In addition, you have access to course admin for up to 180 days.
Extensive class materials. This includes slides, a study guide, formulas, and cheat sheets in PDF.
PMTraining Practice Exam simulator included free with class.
PMI exam application assistance
100% exam pass guarantee
Corporate Training
PMTraining also offers project management training to corporations. The corporation can enroll multiple project managers in training at a discount price. The corporation can also request the instructor to come onsite to conduct training for employees.

PMTraining PRO
High-quality PMP exam simulator at the most affordable price
PMTraining offers a top-quality PMP mock exam simulator for a very affordable price of only $68 dollars. It is the cheapest in the marketplace and includes over 1000 real exam quality questions with a detailed answer explanation.
The exam simulator offers realistic and one of the best PMP practice exam experiences available. The exam simulator allows the user to create custom exams with selective knowledge areas and a number of questions. The feature can be very beneficial feature for busy professionals who cannot commit a full day to sit through complete practice exams and review the answer.
You can also easily track your progress with a dashboard that shows your strength and weakness for the 10 process areas and 5 domain groups. PMTraining also provides one free 90-day extension if you need more time to use the PMP exam simulator.
Many virtual live class options
PMTraining is a clear leader in the PMP virtual live class offering. PMTraining has an impressive list of certified ATP trainers and can offer many virtual classes that can accommodate students' busy schedules.
Very attractive price for the virtual live class
The virtual live training class is very competitive, between $998 and $1448. Some ATP price the virtual live training course at close to $2000. it is reasonably priced, especially considering all the perks a student gets with the package.
Transparency with the instructors
PMTraing is very transparent with its instructors. You can find all the instructors' profile pictures and read their bios. All the classes also include information about who the instructor is going to be.
A lot of useful downloadable study aids
PMTraining offers a lot of study aids, including presentation handouts to accompany the 35+ hours of virtual live training. PMTraining will give you all the slides to accompany the PMP course and a comprehensive eBook with study tips, exercises, and references.
In addition, Process Map, Formula Cheat Sheet, and PMBOK study guide are included. You can most likely save the cost of purchasing another separate study guide.
100% exam pass guarantee
PMTraining offers an unbeatable 100% exam pass guarantee.
If you completed the PMTraining live online class and failed to pass the PMP exam, you can attend another live online class with equal or lesser value again for free. Your PMP exam simulator access will also be extended for free.
If you somehow managed not to pass the PMP exam the second time, PMI will allow you to take the course again and extend the PMP exam simulator access free of charge.
To be eligible, you simply need to make the re-enrollment request and submit your failed PMP exam results.
Very flexible transfer policy
PMTrianing understands it is hard to predict your schedule ahead of time.
To make students feel at ease about registering for the class early, PMTraining allows them to transfer classes up to 3 times for free as long as they request before the class starts.
You can also transfer to a more expensive class and just pay for the difference. To deter frequent class transfers, PMTraining does impose $150 for subsequent transfers.
Generous refund policy
PMTraining has a generous and reasonable refund policy if you decide to cancel the training.
Receive a full refund up to 7 days prior to the class start date, less the cost of PMI's student license fee.
For a refund within 7 days of the class start date, there is an additional $250 cancellation fee for the Bootcamp class or $150 for the multi-week class.
For refund requests up to 24 hours after class start time, you can receive up to 75% refund, less the cost of PMI's student license fee.
No refund will be issued after this point.
PMTraining CONS
Smaller question bank compared to competitor
If you need more than 1000 practice questions, you are out of luck with PMTraining. While 1000 questions should be enough for most PMP aspirants, competitor such as PM Prepcast has 2280 practice questions.
Lack of community support
Unlike some other providers, such as Simplilearn or PM-Prepcast, PMTraining does not provide forum or community support.
While PMTraining will address your questions, it is useful to be able to ask questions and get feedback from other students and learn from others how they prepare for the PMP exam and motivate you with their success stories.
No discount codes
Unlike some other Authorized Training Partners, PMTraining does not offer discount codes. The product is priced as-is, and you will not be able to get additional savings. With that said, PMTraining does price its product and services competitively.
Conclusion for PMTraining Review
Best buy for the PMP Live Virtual Course
PMTraining live virtual course package surpasses its competition.  The course is very competitively priced, and plenty of classes accommodate a student's busy schedule.  The training is also recorded so the student can download and access it later.
The course provides extensive study aids to help you prepare for the exam and also includes the 1000+ question PMP exam simulator. PMTraining also has phenomenal support and an exam-pass guarantee. You will be in good hands with the PMTraining live virtual course.
If you are still unsure, here is the Live Online Training Comparison chart where you can compare PMTraining, Project Management Academy, and GreyCampus programs side by side.
Best affordable PMP Exam Simulator
PMTraining offers top quality PMP practice exam simulator with questions that closely match the difficulties of real PMP exam questions. With only $68 dollars for 1000+ excellent quality mock exam questions, it is the most affordable option if you are looking for a PMP exam simulator to complement your PMP Exam preparation.
If you are looking for a PMP exam simulator with more practice questions, I would recommend a PMP exam simulator from PM Prepcast with 2280 questions. For more exam simulation options, check out this comparison chart.
Related Articles: