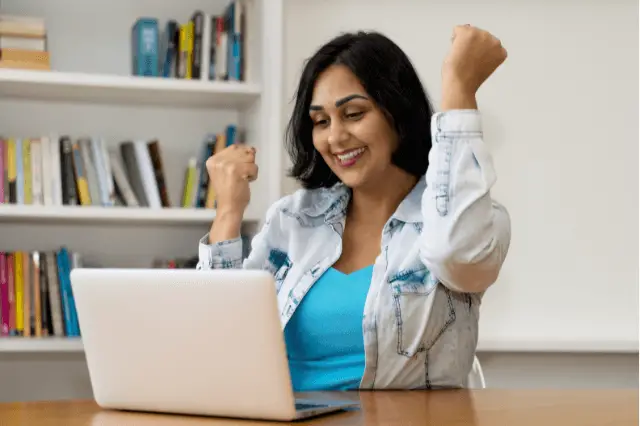 Last Updated on December 21, 2022 by andrewshih
What is a PMP Exam Simulator?
Are you looking for the PMP practice exams?
One of the most popular ways to prepare for the PMP exam is to use a PMP exam simulator. It is an interactive training program that allows you to do mock questions in an environment similar to the actual test.
The PMP Exam is not an easy test. Most PMP Exam questions are based on scenarios, and it's not simply a test of memorizing the exam material.
Many PMP aspirants who passed the PMP exam found that doing practice exams and sample questions for their PMP exam was crucial for passing.
We will do a deep dive and review the top 5 best PMP exam simulators on the market and help you decide the most suitable one based on your need.
Disclaimer: PMAspirant is affiliated with PM Prepcast, PMTraining, MOPA, Brain Sensei, and PMExperto, which means that if you choose to make a purchase, we may earn a commission. This commission comes at no additional cost to you. Please review the full affiliate disclaimer.
How To Choose The Best PMP Exam Simulator
Before we share the list, you need to understand the criteria for choosing the PMP exam simulator that fits your need. The following points can help you choose the best exam simulator worth your time and money.
1. Question bank with more than 1000 PMP practice questions
A quality simulator should have at least 1,000 sample questions to help you get enough practice for the PMP exam. Most of the questions on the PMP exam are based on scenarios, and you will need to do enough practice questions to solidify your learning and apply the knowledge on the test.
2. Up-to-date and covers all types of questions
The practice questions should align with the latest Exam Content Outline (ECO) and cover all topics from the newest PMBOK and Agile Practice Guide.
It should cover all types of questions (predictive, agile, hybrid, scenario-based, ITTO, Interpretation, formula, wordy, short, knowledge-based) and question formats (multiple-choice, multiple responses, matching, hotspot, and limited fill-in-the-blank.)
3. Realistic PMP exam questions and experience
You will want to use a practice exam with questions of the same difficulty as the actual PMP exam.
If the PMP mock exam questions are too easy, you will not be ready and panic when you take the exam. If the PMP practice questions are too difficult, you will be demoralized, stressed, and lose confidence.
A good simulator should provide you with realistic PMP exam experience.
4. Correct answer key with detailed explanations
The PMP exam simulator should offer the correct answer key together with a detailed explanation.
For many, having a detailed explanation is crucial in understanding the concepts better. Each question should have an answer explaining why each choice is correct or wrong. Ideally, each response should also provide a reference within the PMBOK guide or the Agile Practice Guide.
5. Report to track progress and spot strength and weakness
A comprehensive report to track your progress is a very helpful and important feature. A good report will help you spot your strength and weakness and help you improve effectively.
6. Unique PMP Exam simulator features that are important to you
The advanced exam simulator will provide additional features that may appeal to you.
For example, an advanced exam simulator may allow you to generate custom mock exams based on the question bank to target your weakness. Some may offer multiple modes, including practice quiz mode and real exam mode.
Whether these bonus features are important to you depends on your personal preference.
7. Per question cost for the PMP Exam Simulator
While the cost of the PMP exam simulator does not vary by much, you want to pick one that fits your budget. The PMP exam simulator costs range from around $50 to $150.
Some PMP exam simulators offer more questions and may cost more. If you look at the cost from a dollar-per-question perspective, it may be a more accurate comparison.
5 Best PMP Exam Simulators
Here are the top 5 simulators that offer the best PMP practice exam and sample questions.
| | | | | | |
| --- | --- | --- | --- | --- | --- |
| | | | | | |
| | | | | | |
| | | | | | |
| | | | | | |
| | | | | | |
| | | | | | |
| | | | | | |
| | | | | | |
| | | | | | |
| | | | | | |
| | | | $67/Month or $197/Lifetime | | |
| | | | | | |
| | | | | | |
| | | | | | |
#1: PM Prepcast exam simulator
PM Prepcast exam simulator review

PROS
Large PMP exam questions bank.
Most comprehensive answer key that explains every answer choice to enhance your learning
Helpful advanced features such as generating custom mock exams, various exam modes, and mark questions for review.
Detailed reporting with breakdown by exam, knowledge area, domains, and your performance compared to peers.
Generous refund policy.
CONS
Extending beyond 90-day access requires a fee unless you failed the PMP exam.
Cost may seem a little pricy but very reasonable if measured by cost per question.
What is PM Prepcast
Cornelius Fritzinger founded the PrepCast PM Prepcast in 2006 with a headquarter in Orange, California, to help professionals prepare for the project management exam. He is a renowned educator and well-respected figure in the project management training industry.
The PM Prepcast exam simulator has been the gold standard and is highly rated by students who took the PMP exam. Every year thousands of aspiring candidates successfully pass the exam after taking up the course from Prepcast's s training material.
Prepcast exam practice questions
This exam simulator has over 2280 PMP exam practice questions, with 4 complete exams, 1 ITTO exam, and 3 quizzes.
The 4 full exams consist of 720 questions in total. Each full exam includes 180 exam questions that must be completed within 230 minutes to offer a realistic PMP exam experience.
The ITTO exam contains 210 questions.
The Quiz pool contains additional 1350 PMP test questions.
Each question is explained thoroughly in the answer key, and all the answer choices with rationale for why it is right or wrong to enhance your learning experience. Every answer references the latest Project Management Body of Knowledge (PMBOK®) and Agile practice guide.
The overall feedback from past students is that the PM Prepcast exam simulator questions are at the level or slightly more challenging than the actual test, so you are prepared for the PMP exam.
The students are encouraged to score higher than 70% on the mock exams before taking the PMP exam.
Prepcast exam simulator features
The Prepcast PMP simulator comes with many bonuses and goodies unavailable in other solutions.
The simulator has valuable features, such as:
Create custom quizzes. You can create custom mock exams to target your weakness area from a separate pool of quiz questions.
Mark-for-review features
3 practice modes – learning, timed, and exam modes.
The different practice modes will enable you to take practice questions any time, not just when you can dedicate four quiet hours to take the complete practice exam.
Learning mode – allow you to work at leisure with hints and no timing.
Timed Mode – provide hints while you work on the questions and timing your work.
Exam Mode – provide a realistic exam experience.
PM Prepcast exam simulator report
The Prepcast exam simulator provides a dashboard with comprehensive reports to help you track progress and spot strengths and weaknesses. The report will show your overall progress and performance by exams, domains, and knowledge areas.
The report will also show your performance compared to peers who took the same practice exam.
Prepcast support
Another handy bonus feature is that if you feel the answer is wrong or the explanation is inadequate in the answer key, you can challenge and provide live feedback. Someone from the support team will review your request and respond.
Of course, you can also use email or online chat to reach Prepcast support.
Cost for the PM Prepcast exam simulator
The regular price for the PrepCast PM exam simulator is $149.
With 2280 practice questions, it costs $0.065 per question.
Prepcast rotates and offers different product promotions with a monthly discount code. I will provide the discount code on this post if it's available. The typical saving is about 10%.
90-Day access with options to extend
PM Prepcast exam simulator provides 90 days of unlimited access and the access period starts after you start your first test. The users can take the simulation unlimited times within 90 days to improve their scores.
You can extend access past the original expiration date. Plans with 60-day and 90-day extensions will be available for $25 and $39, respectively. However, you can request a free 90-day extension if you fail the PMP exam.
Prepcast Refund policy
If you are unhappy with the Prepcast PMP exam simulator, you can request a refund within 30 days of the purchase. However, you waive the right if you started/finished more than 1 exam or 1 quiz. You can learn more from the Prepcast refund policy page.
Related Article:
---
#2 PMTraining PMP Exam Simulator
PMTraining exam simulator review

PROS
Top quality exam simulator at a budget-friendly price.
Support feature with strikethrough answer choice like the actual PMP exam.
Ability to create custom mock exams.
Detailed progress report for tracking and performance by project and domain areas.
Complimentary one-time 30-day extension at no cost past expiration.
CONS
Generated custom exams using the same pool of questions for the practice exam.
Poor refund policy.
What is PMTraining
Christopher Scordo founded PMTraining in 2004 with the headquarter in Boulder, CO. PMTraining is an Authorized Training Partner (ATP) certified by PMI and a leader in project management training.
PMTraining exam practice questions
PMTraining's exam simulator mimics the real PMP exam experience directly from the web browser, with nothing to download or install. The simulator is perfect for obtaining a realistic feel for the actual test and can be used as many times as needed.
It includes over 1,100 questions based on the most recent version of the PMBOK® Guide. Candidates can review explanations for each answer choice and see how they did on previous versions of the exam.
Over 1100 PMP practice questions in an interactive practice test environment
Include 25 condensed PMP mock exams, performance domain tests, and focus area tests.
The answer key provides a detailed explanation for every question with page references to PMI's PMBOK and Agile Practice Guide. However, it does not get to the level of detail and explain why each answer choice is right or wrong.
The PMTraining PMP exam simulator is aligned with the difficulties and provides good coverage of the actual PMP exam. Having said that, some students feel it is slightly easier than the actual exam and recommend scoring 80% on the simulator before taking the exam.
PMTraining exam simulator features
Strikethrough answer choices
The PMTraining exam simulator offers a clean interface that mimics the real exam experience, including the advanced strikethrough feature on the real exam but not available in other exam simulators.
Create your own PMP mock exam
You can create mock exams from the 1100+ PMP practice questions bank easily. However, the question generated for the custom mock exam will come from the same pool of questions.
Mark questions and save your progress
You can mark the question for future review. If you do not have time to finish the mock exam, you can leave and return to where you left off and continue.
PMTraining exam simulator report
PMTraining provides a comprehensive report to track your performance over time by exam, project performance domain, and PMP exam domains.
The progress report will help you spot your strength and weakness, so you can target areas you need to focus on before taking the exam. Each PMP practice exam you create or take is tracked so you can see your performance over time.
PMTraining Support
You will have access to your personal account dashboard, where you can access FAQs, tutorial videos, and dedicated support.
Cost for the PMTraining exam simulator
PMTraining PMP exam simulator is very affordable and only costs $68.
With about 1100 practice questions, it is equivalent to $0.062 per question.
90-Day access with the option to extend for a nominal fee
You have 90 days to use the PMTraining exam simulator once you start. You can contact PMTraining support and request a complimentary 30-day extension if you need more time.
PMTraining Refund policy
The refund policy is not very generous. You must request the refund within 24 hours of the purchase and not start or use the simulator.
Related Article:
---
#3 Master of Project Academy PMP Exam Simulator
Master of Project Academy exam simulator review

PROS
Plenty of PMP exam questions.
A lifetime access option is available.
The most economical option (based on cost per question) is the one-month plan if you can study and pass the exam within 1 month.
Generous refund policy.
CONS
Not all answer keys provide a detailed explanation and PMBOK/Agile guide reference.
There are no advanced helpful features, and the reporting interface is basic.
You need to remember to cancel the monthly subscription.
What is Master of Project Academy
Master of Project Academy (MOPA) was founded in 2012 with headquartered in Washington, DC. MOPA has trained over 300,000 students in 180 countries to date and counting.
MOPA exam practice questions
MOPA offers realistic PMP sample questions to help you assess your readiness for your real PMP exam. You can access PMP exam simulation tests and PMP exam simulation content from any internet-connected device.
1,600+ realistic PMP exam questions
9 PMP mock exams
Not only do PMP simulation tests help you study for the PMP exam, but they give detailed explanations with the answer key.
If you answer the question correctly, the MOPA PMP Exam Simulator will display the correct answer choice with a green box and no explanation. If you answered incorrectly, the simulator will highlight your wrong answer in red and provide you with the correct answer with the rationale.
While most of the students are satisfied with the MOPA PMP exam simulator, some students indicated plenty of questions do not have detailed explanations or refer to PMBOK or Agile practice guide.
MOPA exam simulator features
The MOPA exam simulator only has essential features.
MOPA exam simulator report
The MOPA exam simulator report provides tracking and your exam performance, but it cannot show the breakdown by knowledge or domain areas.
MOPA Support
You can access the 24/7 support team via online chat or contact support via email.
Cost for the MOPA exam simulator
You can purchase the MOPA exam simulator access with a one-time lifetime purchase for $197 or pay the monthly subscription fee of $67/month.
With one monthly subscription to access 1600 PMP sample questions, the per-question fee is equivalent to $0.042.
With the lifetime plan, the per-question cost is $0.123.
Duration for the simulator access
MOPA offers a monthly subscription plan or a lifetime access plan. If you need access for 3 months or more, purchasing the lifetime access plan with a one-time payment makes better financial sense.
MOPA Refund policy
Master of Project Academy offers a 30-day money-back guarantee. However, you must not access more than 10% of the content to qualify for a full refund.
Related Article:
---
#4 Brain Sensei PMP Exam Simulator
Brain Sensei exam simulator review

PROS
Additional Acronyms Review and Glossary Review as part of the package.
Generous 6 months of online access to the exam simulator.
30-day refund policy.
CONS
Basic tracking and analytics for the reporting.
You cannot retake the 3 full practice exams after you score 80% for those exams.
What is Brian Sensei
Brian Sensei is an innovative e-learning company founded in 2013 by Chris Stafford and John Estrella, headquartered in Toronto, Canada. Its mission is to help project management professionals pass the PMP and CAPM certification exams in a fun way by leveraging animated storytelling.
Brain Sensei exam practice questions
Brian Sensei's PMP Exam Simulator package includes:
1,500+ unique questions with realistic PMP exam questions and glossary testing questions.
3 full practice Exams that are timed to simulate the real exam, and you can retake the test until you score 80% or higher.
1 additional practice exam with unlimited retakes. The PMP practice exam will include sample questions from the full question bank and a different exam every time.
Brain Sensei exam simulator features
The PMP exam simulator includes Acronyms Review and Glossary Review, which you can retake as often as you like.
Brain Sensei exam simulator report
The simulator offers a real-time dashboard of your progress. You will know how much time you've spent on each module and your current status. These reports make it easy to set goals and stay motivated throughout the course.
Brain Sensei Support
You can use the help button from the online simulator and provide the module number, section, and question you need help with. Brain Sensei offers speedy customer support and claims the support will typically respond in an hour, but definitely within 24 hours.
You will also be granted access to the student Facebook community.
Cost for the Brain Sensei exam simulator
Brain Sensei exam simulator costs $119.
With 1500 questions, the cost is $0.0793 per question.
Generous 6 months of access
Brain Sensei includes generous 6-month access to its PMP exam simulator.
Brain Sensei Refund policy
Brain Sensei offers a 30-day, 100% money-back guarantee on study material as long as you don't start taking more than one practice exam.
---
#5 PMExperto PMP Exam Simulator
PMExperto exam simulator review

PROS
The most affordable exam simulator for 3-month access.
Supported on Android app, in addition to the browser.
CONS
Only 2 full-length exams.
Not able to generate custom mock exams.
7-day mediocre refund policy.
What is PMExperto
PMExperto is an organization co-founded by Ashwini Rao and several senior project managers in 2014 to provide project management courseware and training. The organization is headquartered in New Delhi, India. PMExperts started off by doing in-person classroom training but has transitioned to a primarily online format after many years.
PMExperto exam practice questions
The PMExperto PMP Exam Simulator offers over 1000 PMP practice questions.
The simulator includes:
2 full-length PMP exam simulations with a mix of predictive and agile questions.
200 agile practice questions, with four quiz banks containing 50 per bank.
1 ITTO full-length quiz with 180 questions
100 math/formula questions
Additional 200 mixed questions
The answer key provides a detailed explanation and rationale for the correct answer and reference to PMBOK and/or Agile practice guide.
PMExperto exam simulator features
In addition to browser access, PMExperto also supports Android mobile access. However, iOS is not supported.
PMExperto exam simulator report
A dashboard is provided for tracking progress and performance. The interface is functional and straightforward but does not provide a performance breakdown by domain and knowledge areas.
PMExperto Support
You can contact PMExperto via the support email if you have any problems. PMExperto is committed to responding to all emails within 24 hours on business days.
Cost for the PMExperto exam simulator
We worked out with PMExperto to provide an exclusive 10% discount with coupon code: ASPIRANT10.
The price varies depending on how long you need access to the exam simulator.
3-month access typically costs $49
6-month access costs $69.
With the 3 months of access, the price per question is as low as 0.049. With 6 months of access, the price per question is $0.069. You can get an extra 10% savings when you use the coupon.
PMExperto Refund policy
You will be refunded your full purchase amount and can ask for a refund within 7 days of purchase if you're unsatisfied with the product. The guarantee is void, however, if you've already attempted one quiz exam in the first week.
Related Article:
What is the best PMP practice exam?
Several factors will affect your decision on which PMP Exam Simulator is best for you. Factors include your budget, how many questions you need to practice to be ready, and how much time you allocate to prepare for the PMP exam. The advanced exam simulator may also have helpful features that appeal to you.
You should pick the PMP exam simulation that best suits you based on your situation. Best of luck with your PMP Exam.
FAQ
Here are the six reasons why you should use a premium simulator instead of relying purely on a free PMP exam simulator. These reasons are as follows:
Mixed question quality for the free PMP exam simulator. The free PMP sample questions may be too easy and do not reflect the difficulty of the exam. It may give you a false sense of readiness and catch you by surprise when you take the real PMP exam.
Poor answer key. The free PMP exam questions may not contain detailed explanations to help you learn from mistakes or provide the wrong answer.
Free PMP exam simulators are not well maintained. For providers that offer both premium and free exam simulators, the premium version will always take priority when it comes to exam updates and making corrections. The free version is prone to be outdated and has ambiguity.
Gaps in your practice. A premium PMP exam simulator with a large questions bank is designed to provide comprehensive coverage of the exam. The free PMP practice questions scattered on the internet will not provide full coverage.
Lack support. You will not get the help you need when you use a free PMP exam simulator. You may get confused when you feel the answer key is wrong, but you will not be able to confirm.
Harder to track your progress. Tracking your progress and identifying weaknesses will be hard if you scout free PMP practice questions from various sources. A premium exam simulator will provide a real-time, centralized dashboard for tracking progress and performance reporting.
I am not suggesting you cannot use free PMP exam simulators. The free PMP sample exams can be used to supplement your exam preparation, but you should understand the drawbacks. For a list of free PMP exam questions, please refer to this free resource page.
Overall, practicing with realistic PMP practice questions is essential to pass the PMP exam.
Can I pass PMP in 30 Days?
If you can stay focused and allocate sufficient time to prepare for the exam, passing PMP within 30 days is possible. Most students, on average, take about 1 to 2 months to use the simulator to prepare for the PMP exam.
The PMP certification exam is not easy, but it is also not impossible.
It is designed to test your knowledge of project management principles and practices. While PMI doesn't disclose the statistics, it is estimated the failure rate is around 40-50%, with about half of the exam takers passing the exam on the first try.
What should you score on PMP practice exams?
While the difficulties and qualities of the providers can vary, a general rule of thumb is that you should strive to achieve a score of 75% on your PMP practice exams so that you're likely well-positioned to pass the PMP certification test.