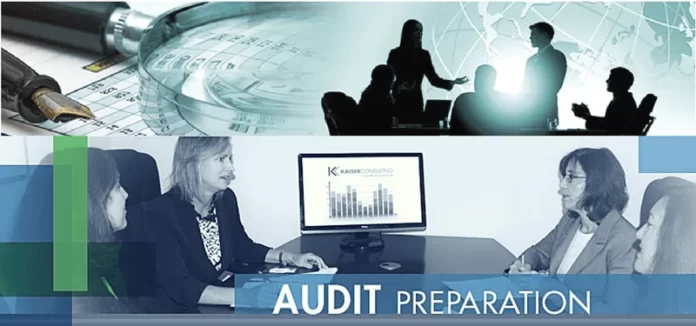 Last Updated on December 20, 2022 by andrewshih
PMP Audit Preparation
You worked hard on the PMP application, wrote all the project descriptions, and finally completed it. You hit the Submit button and sent the application to PMI. After a few minutes, you received an email from PMI. Your application was selected for a random audit.
Relax. There is no need to have a panic attack.
Here is what to expect and how to prepare for your PMP Audit.
What is PMP Audit?
A PMP audit reviews an individual's PMP application to make sure it meets the experience requirements for the certification. The committee examines application materials to ensure that they are complete and valid. If all requirements are met, the PMI committee will approve the candidate to proceed and take the PMP exam.
Who gets audited for PMP?
No applicant applying for the PMP exam knows whether or not they will be selected for a PMI audit.
There is no telling whether or not you will get audited. However, The selection process is random, so any candidate has a chance of being selected.
Can PMP audits be avoided?
You cannot avoid a PMP audit, but you can prepare for it and ensure that all of your documents are in order before applying. As long as you filled out the PMP application honestly, you have nothing to worry about.
What Percentage of PMP Applications Are Audited?
A fairly high percentage of PMP candidates will be randomly selected for auditing, so don't be surprised if you are selected to be audited. 
PMI does not disclose the percentage of applicants who get audited. However, it is estimated that PMI audits about 5% to 10% of the applications to ensure the quality and honesty of the candidates.
My suggestion is to be honest, don't exaggerate, and do your best to prepare the application as if it will be audited. Once you are selected for audit, you will have 90 days to mail all the necessary documents for audit review.
What Should You Do First with PMP Audit?
You want to be respectful of the designated reviewer, whether it's your former boss or colleague who will review and sign your application, by informing them first so they will not be surprised.  
It's certainly helpful if you have a good working relationship with your current and former manager and colleagues.
What Documentation Do I Need To Survive A PMP Audit?
When you are audited, you will be asked to provide the following documentation:
Proof of your school degree.  A school transcript or diploma will be sufficient for proof of your school degree, and it does not have to be the original copy. If you do not have a copy of your transcript or diploma, you will need to contact your school to obtain a copy.
Proof of 35 learning credits.  As for learning credit, you should be able to obtain a completion certification from your Registered Education Provider (R.E.P.) certified by PMI when you complete the course.
Signed applications from your manager(s) in a sealed envelope(s).  Your application will need to be reviewed and signed by the designated reviewer on your application which can be someone such as your manager or colleague who is familiar with the projects you worked on.  The manager and colleague do not have to be still employed by the company you worked for.
Most likely, you will have multiple projects that will need to be reviewed by the same manager or colleague.  If that is the case, your manager can complete the first project review and initial next to the description and signature area for the remainder of the projects. 
The designed reviewers are required to mail the signed application back to you in a sealed envelope and sign over the seal.
You will need to mail back the complete application, including your school transcript, learning credit certification, and the signed application, in sealed envelopes by your designed reviewers.
Once you have gathered all the documents, you will need to mail the application to the following:
PMI Attn: Certification Audit
14 Campus Blvd.
Newtown Square, PA 19073-3299 USA
How Long Is the PMP Audit?
While it takes extra time and effort to prepare for an audit, the committee is very responsive and expected to complete the audit within 5 to 7 business days.
During the audit process, it is possible that the audit team may request additional information, and they also reserve the right to contact the designed reviewers.  You should inform your designed reviewer(s) that you have mailed out the application and expect that the PMI audit committee may call them for verification purposes ahead of time so they will not be surprised.
What are the common reasons for failing the PMP Audit?
PMI will review the application package to make sure you meet the education requirement, complete the contact hours, and have the minimum project management experience.
The most common reason for a failed audit is the PMP aspirant didn't write the PMP project description properly.
What if I failed the PMP Audit?
Don't worry. Failing the PMP audit isn't the end of the world. You can resubmit your application. However, it is a hassle to understand what went wrong, correct the mistakes, resubmit the application, and go through the audit process again.
Once you have been selected for audit, all your subsequent submissions will be automatically selected for audit.  It simply takes extra time and effort.  You will need to wait until you pass the PMP audit before moving to the next step and registering for the PMP exam.
For official reference about auditing from PMI, you should refer to:
Project Management Professional Handbook from PMI
FAQ from PMI