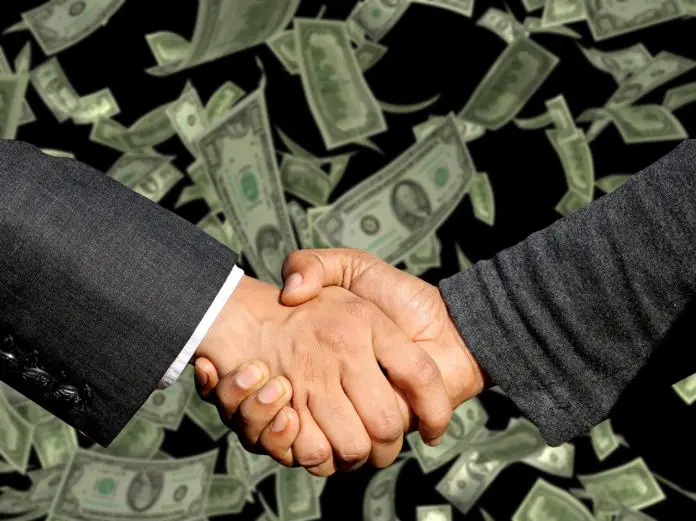 Last Updated on May 12, 2023 by andrewshih
If you're considering a career in project management or looking to advance in your current role, earning a PMP (Project Management Professional) certification can help you achieve your goals. However, before diving into the process, it's essential to understand the PMP certification cost.
How much does a PMP Certification Cost?
Getting PMP certification requires time and resource commitments. The cost of PMP certification can vary significantly depending on your learning style. The PMP cost includes mandatory fees such as the PMP exam fee, renewal fee, and optional fees such as the training fee for earning the 35 contact hours, practice exam simulator, and study guide.
Table of Content
Disclaimer: PMAspirantis is an affiliate of PMP training and resource providers. If you choose to make a purchase via the link, I may earn a commission. This commission comes at no additional cost to you. Please refer to Affiliate Disclaimer.
PMP Certification Cost Summary
While it is optional to join PMI membership to become PMP certified, PMI encourages you to join the membership. You will find out your membership fee is worth it and offset by the discounts for the exam and study material.
The table below itemizes the cost for PMP Certification that you should expect depending on whether you are a PMI member.
Cost summary for PMI members:
Item
Cost
PMI Membership Fee (New Member)
PMI Membership Fee (Annual Renewal)
PMP Certification Renewal (every 3 years)
$149
$139
$60
PMP Training
$0 ~ $2500
PMP Exam Fee (Required)
$405
PMBOK Guide (Digital PDF)
$0
Exam Simulator (Strongly Recommended)
$149
3rd party PMP Study Guide (Optional)
About $50
Cost summary for Non-PMI members:
| | |
| --- | --- |
| Item | Cost |
| PMP Certification Renewal (every 3 years) | $150 |
| PMP Training | $0 ~ $2500 |
| PMP Exam Fee (Required) | $555 |
| PMBOK Guide (Highly Recommended) | $60 |
| Exam Simulator (Highly Recommended) | $149 |
| 3rd party PMP Study Guide (Optional) | About $50 |
PMP Membership Fee
PMP's annual membership and renewal fee are $139. (PMI increased membership fee by $10 on Jan 3, 2023)
If you are a new member, it will cost $10 extra, with a total of $149.
While it is not a requirement to pay the PMP membership fee for obtaining PMP certification, you should definitely become a PMI member, especially for the first year.
As a PMI member, you are entitled to several discounts, including the PMP exam fee, study material, and attending meetings and events. The total cost of PMP certification will be lower if you are a PMP member.
By paying the PMP membership fee, you are entitled to earn PDU for free on projectmanagement.com.
PMP Application Fee
One advantage of PMP certification is that PMI will review your application with no PMP application fee. PMI will review your application for free, and let you know if you are eligible to take the PMP exam.
However, you should make sure that you meet the requirements before taking the time to complete the application.

PMP Training Cost
In addition to meeting the work experience requirement, the PMP candidate must complete 35 contact hours of project management training.
Most PMP aspirants take PMP Training to satisfy the 35 contact requirement and prepare for the PMP exam.
There are several options for acquiring 35 contact hours and training for the PMP exam. The cost of training can range widely from $0 up to $2,500 depending on the preferred training style.
Option #1: Prior Project Management training or CAPM holder
The cheapest option is to leverage your prior project management training or if you are a certified Certified Associate in Project Management (CAPM). In this case, there is no training cost.
If your employer has offered formal project management training or you have attended project management-related courses, the training may count toward the 35 contact hour requirement.
To be considered formal, the course must provide an end-of-course assessment and certificate of completion (or similar documentation verifying that you have successfully completed the course).
The main disadvantage of this approach is that the prior training will most likely not prepare you for the current PMP exam. Leveraging free online resources may not be adequate to prepare you for the exam.
You should consider one of the training options below.
Option #2: Online project management courses
There are on-demand courses that are available and qualify for the 35-contact hours. The two most popular courses amongst PMP aspirants and the cheapest course available are PMP Certification Exam Prep by Andrew Ramdayal and Joseph Phillips's PMP exam prep course on Udemy, which cost less than $20.
Some PMP aspirants who already had the project management training through employment also choose to take the Udemy course as a backup plan in case PMI doesn't approve the project management training through employment.
Option #3: Take the official PMI on-demand course
PMI offers the official on-demand PMP course. The PMI's official on-demand training costs $699 for PMI members and $799 for non-members.
However, this is probably the least popular option because it is much more costly than the on-demand course available and has less to offer compared to the PMP boot camp course offered by the authorized training providers.
Option #4: PMP boot camp training
Instead of the on-demand course offered by PMI, if you prefer having an instructor in a live class or online boot camp training and a supportive environment, you can earn the required 35 contact hours and prepare for your PMP Exam.
The cost of a live virtual class can range widely, typically between $1000 to $2500. Velociteach, Project Management Academy, and PMTraining are reputable PMP boot camp training providers. This comparison chart shows the top PMP boot camp programs side by side.
Project Management Academy

Instructor Qualification & Transparency

EMV, Network diagram, Strategy audio, Andy's Book

Industry-Relevant Projects

180 days. Can extend with approval

Custom study plan if failed test.

Yes, free retake at same or lower value.

Yes, free retake at same or lower value.

Yes, Lifetime access + updates

Yes, 6-month unlimited access.

Exam Pass Money-back guarantee

Yes, 1 year from class start date.

Yes, 120 days after class end.

Yes, 120 days after class end.

Exclusive Offer!

Save extra $450

Exclusive Offer!

Save extra $200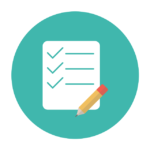 PMP Exam Simulator Cost
It is highly recommended that you use a good-quality mock exam simulation to help you prepare for the PMP exam.
PMP exam questions are not straightforward, and there are many real-life scenario questions. You will need to take plenty of practice questions to get comfortable with answering the questions.
Plenty of mock exam practice is essential for passing the PMP exam. A good mock exam simulator should have the following quality:
Questions that are similar to the difficulties of the actual exam questions.
Answers with detailed explanations for the mock exam questions.
Easy to use interface that is similar to the actual exam
Ability to track your process
Ability to randomly generate questions based on your filtering criteria
You can learn more about the top PMP Exam simulators available in the marketplace, and here is a quick comparison.
| | | | | | |
| --- | --- | --- | --- | --- | --- |
| | | | | | |
| | | | | | |
| | | | | | |
| | | | | | |
| | | | | | |
| | | | | | |
| | | | | | |
| | | | | | |
| | | | | | |
| | | | | | |
| | | | $67/Month or $197/Lifetime | | |
| | | | | | |
| | | | | | |
| | | | | | |
Free PMP Exam Simulator Questions
There are a few sites that offer free mock exam questions, although the quality will vary. I've gathered a collection of free mock exam simulators available on my resource page. However, you should never rely only on these free questions to prepare for the PMP exam.
PMP Exam Cost
PMP Exam Fee
Before you can sign up for the PMP exam, you must satisfy the work experience and application requirements. If you are not a PMI member and taking the exam for the first time, the PMP exam costs $555. However, if you are a PMI member and taking the exam for the first time, the fee for the PMP Exam is $405.
Therefore, you can lower your cost by paying the PMI membership fee first and then the PMP Exam fee.
PMP Retest Fee
PMP aspirants can make 3 exam attempts in a year.
If you are a PMI member and failed the PMP exam, the PMP exam retake fee is $275. If you are not a PMI member, the cost to retake the PMP exam is $375.
The PMP aspirant will need to wait for one year from the date of the third exam before applying for the PMP exam again.
PMP Book Price
PMBOK and Agile Guide
PMBOK 6 & 7
It is essential to have a copy of the Project Management Body of Knowledge (PMBOK) guide reference because this is what the PMP Exam is primarily based on.
If you are a PMI member, you can download a digital copy of the PMBOK guide for free, and you can pay just $49.50 for a printed copy from PMI.org. If you are not a member, you will have to pay $99 on the PMI website, but may be able to get the PMBOK guide on Amazon at a lower price.
Agile Practice Guide
You can download a digital copy of Agile Practice guide if you are a PMI member. Or you can purchase a copy from the PMI store for $49.
| | |
| --- | --- |
| | PMBOK was published in August 2021, and you should expect questions to start referencing from PMBOK 7 in 2022. It covers principles primarily and does not negate PMBOK 6. |
| | PMBOK 6 covers the process, tools, and methodologies. It will continue to be the primary reference book for the PMP exam. |
| | 50% or more of the questions will be about Agile on the PMP Exam. Make sure you are familiar with Agile concepts covered by the Agile Practice Guide. |
PMP Study Guide
It is optional to get a PMP study guide, but some PMP aspirants use study guides to help them prepare for the PMP exam. There are several reputable study guides, and they cost from $50 to $80.
If your focus is simply to get one study guide to help you pass the exam, may be the best option is PMP Exam Prep Simplified by Andrew Ramdayal because it's succinct and to the point. Other popular books include:
The 50 PMP Exam Prep Questions Everyone Gets Wrong: Master The Hard Questions - Ace Your PMP Exam by Cornelius Fichtner

Unlike a typical study guide, this book takes a deep dive into the 50 difficult PMP exam questions and teaches you the mindset for tackling those questions. This book is perfect for PMP aspirants who want to challenge themselves and be ready for tough questions on the exam.




PMP Exam Prep Simplified by Andrew Ramdayal

This study guide accompanies an eLearning course that qualifies 35 contact hour requirement. This book is highly recommended by PMP aspirants, especially for its PMP mindset material. The book is ideal If you are looking for a study guide that is easy to read and willing to accompany this book with eLearning, where the author provides updates with new exam material.

The PMP Exam: How to Pass on Your First Try by Andy Crowe

The book has been updated for the new 2021 PMP exam with Agile. If you are looking for just one PMP study guide for PMP Exam prep, Andy's book is concise and to the point. No more and no less.
If you are interested in learning more detail about the pros and cons of these books, please refer to the PMP Study Guide.
PMP Certification Renewal Cost
Complete 60 PDU every 3 years
In order to maintain PMP certification, you must complete 60 PDU every 3 years.
You can find a list of ways to earn PDU on PMI. In a nutshell, here are my favorite ways of earning PDU for free:
Watching the live or on-demand webinar on projectmanagement.com. This is the easiest way to earn PDU for free. If you pay the PMI membership fee, there are plenty of premium webinars that you can watch and more than enough to satisfy the PDU requirement.
Volunteer and give back to the project management community. You can do presentations at professional settings, create content for PMI, serve as a volunteer for PMI or at your local chapter, and many other ways to contribute. However, PDU in this category is limited to 25 PDU.
Attend local chapter meetings. Attending PMI local chapter is a great way to grow your network while earning PDU. If you are paying the local chapter membership fee, you may be able to join the meeting for free or at a discount price.
There are many providers that offer project management courses that will satisfy the PDU requirement.
If you take steps to earn PDU throughout the 3 years, you should have no problem meeting the requirement, and you do not need to spend extra money to earn the PDUs.
Pay PMP Renewal Fee Every 3 Year
While you do not have to pay the annual membership fee, you will need to pay a PMP renewal fee. The PMP certification renewal fee for PMI members is $60 every 3 years to maintain your PMP certification. For non-members, the renewal fee is $150.
The Continuing Certification Renewal (CCR) fee was initiated in 2004 to cover administrative fees such as tracking PDUs, certification material renewals, maintaining the online PDU registry, PDU reporting system, and the administrative cost associated with inquiries, reviewing and processing PDU claims.
It is a small PMP certification cost that many people overlook.
Conclusion
PMP certification cost should only be one factor in determining if PMP certification is right for you. There are several potential benefits to becoming PMP certified, and it may be the best investment you can make by improving yourself and your career prospect.
FAQ
Yes, the PMP certification is still worth it for project managers who want to advance their careers. It is a globally recognized certification that demonstrates your project management skills and knowledge to employers and clients. You can learn more about the benefits here.
Does PMP have a yearly fee?
No, PMP certification does not have a yearly fee. Once you pass the exam, you must maintain your certification by earning PDUs (Professional Development Units) over three years and paying the tri-annual renewal fee.
How many PMP attempts for a fee?
You can take the PMP exam up to three times within one year of your initial application. After three attempts, you will need to wait one year before applying to take the exam again.
How do I pay for the PMP Exam?
You can pay for the PMP exam online through the PMI website using a credit or debit card.
How long is PMP certification valid?
PMP certification is valid for three years from the date of certification. To maintain your certification, you need to earn 60 PDUs during the three-year certification cycle.