Last Updated on January 31, 2021 by andrewshih
PMP Cost
Getting PMP certification requires time and resource commitments. The table below itemizes the PMP Certification cost you can expect depending on if you are a PMI member or not.
PMI encourages you to join the membership; You will find out the membership fee you pay is worth it and offset by the discounts for exam and study material.
PMP Certification Cost Summary
It is optional to join PMI membership to become PMP certified. However, you do entitle to discounts, especially if you are taking the PMP exam.
Cost summary for PMI member:
Item
Cost
PMI Membership Fee (New Member)
PMI Membership Fee (Annual Renewal)
PMP Certification Renewal (every 3 years)
$139
$129
$60
4 Options for earning 35-contact hours:
#1: Prior PM courses or training
#2: Online courses
#3: PMP Official on-demand course (or)
#4: PMP live training with A.T.P.
$0
$20
$699
$1000 ~ $2000
PMP Exam Fee
$405
PMBOK Guide (Digital PDF)
$0
Exam Simulator (Strongly Recommended)
$149
3rd party PMP Study Guide (Optional)
About $50
Cost summary for Non-PMI member:
Item
Cost
PMP Certification Renewal (every 3 years)
$60
PMP Official on-demand course (or)
PMP live training with A.T.P.
$799
$1000 ~ $2000
PMP Exam Fee
$555
PMBOK Guide
$60
Exam Simulator (Highly Recommended)
$149
3rd party PMP Study Guide (Optional)
About $50
Table of Content
Disclaimer: WisomDepot is a PM-Prepcast, PMTraining, and GreyCampus, Amazon Associate affiliate. If you choose to make a purchase via the link, I may earn a commission. This commission comes at no additional cost to you. Please refer to Affiliate Disclaimer.
Membership Fee and Renewal Fee
PMP annual membership fee and renewal fee is $129. If you are a new member, it will cost $10 extra, with a total of $139.
While it is not a requirement to pay the PMP membership fee for obtaining PMP certification, you should definitely become a PMI member at least for the first year if you are serious about becoming a PMP and ready to tackle the PMP certification.
As a PMI member, you are entitled to several discounts, including the PMP exam fee, study material, and attending meetings and events.

Cost for Course and Exam Simulator
Completing 35 Contact Hours Course
In addition to meeting the work experience requirement, the PMP candidate must complete 35 contact hours of training.
There are several options for acquiring 35 contact hours.
Option #1: Prior Project Management training from employment or courses
This is the cheapest option if your employer has offered formal project management training or you had attended project management related courses.
You will need to prove that you have completed at least 35 hours of professional management training. To be considered formal, the course must provide an end-of-course assessment and certificate of completion (or similar documentation verifying that you have successfully completed the course).
Option #2: Online project management courses
There are on-demand courses that are available and qualifies for the 35-contact hours. One of the most popular course amongst PMP aspirants and the cheapest course available is Joseph Phillips's PMP exam prep course on Udemy that cost less than $20.
If you opt for the Udemy course, you can install the free Rakuten browser plugin to get an additional 10% cashback when buying courses on Udemy.
Some PMP aspirants who already had the project management training through employment also choose to take the Udemy course as a backup plan in case PMI doesn't approve the project management training through employment.
Option #3: Take the official PMI on-demand course
PMI offers the official on-demand PMP course. The PMI's official on-demand training cost $699 for PMI member and $799 for non-members.
Option #4: PMP live training with A.T.P.
Instead of the on-demand course offered by PMI, if you prefer having an instructor in a virtual live training and supportive environment, you can earn the required 35 contact hours and prepare for your PMP Exam with one of the Authorized Training Partners (A.T.P.).
The cost of a live virtual class can range widely, typically between $1000 to $2000 from PM Prepcast, PMTraining, and GreyCampus. The offers will include access to the instructor and access to course materials.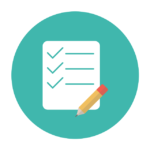 PMP Exam Simulator Cost
It is highly recommended that you use a good-quality mock exam simulation to help you prepare for the PMP exam.
PMP exam questions are not straightforward, and there are many real-life scenario questions. You will need to take plenty of practice questions to get comfortable with answering the questions.
Plenty of mock exam practice is essential for passing the PMP exam. A good mock exam simulator should have the following quality:
Questions that are similar to the difficulties of the actual exam questions.
Answers with detailed explanations for the mock exam questions.
Easy to use interface that is similar to the actual exam
Ability to track your process
Ability to randomly generate questions based on your filtering criteria
Option #1: PM Prepcast Exam Simulator with 2000+ questions
The most solid PMP exam simulator on the market and highly recommended by PMP aspirants who passed the PMP exam is the PM Prepcast Exam Simulator.
This PMP exam simulator offers lots of functionality with 2000+ realistic exam quality questions for $149. There are over 1000 quiz questions for the chapter learnings, 4 mock exams, plus one ITTO exam. The simulator also allows you to mix the quiz and exam questions, select areas of focus, and much more.
Many aspirants who passed the PMP exam, including myself, agree that using a good exam simulator is the most important success factor in passing the PMP Exam.
PM-Prepcast offers monthly coupons for various courses, be sure to check out the latest and upcoming coupons.
Option #2: PMTraining Exam Simulator with 1000 questions
If you are under a very tight budget and just looking for a PMP exam simulator at an affordable price, I would recommend PMP Exam Prep
from PMTraining, which only cost $68 for over 1000+ high-quality exam questions with the features mentioned above.
Free PMP Exam Simulator Questions
There are a few sites that offer free mock exam questions, although the quality will vary. I've gathered a collection of free mock exam simulators available on my resource page. However, you should never rely only on these free questions to prepare for the PMP exam.
Cost for PMP Exam
PMP Exam Fee
Before you can sign up for the PMP exam, you must satisfy the work experience and application requirements. If you are not a PMI member and taking the exam the first time, you will have to pay $555. However, if you are a PMI member and taking the exam the first time, you only have to pay $405.
Therefore, you can lower your PMP certification cost by paying the PMI membership fee first and then the PMP Exam fee.
PMP Retest Fee
PMP candidates can make 3 exam attempts in a year. If you are a PMI member and failed the PMP exam, the PMP exam retake fee is $275. If you are not a PMI member, the PMP exam retake fee is $375.
Cost for Study Material
PMBOK Guide
It is essential to have a copy of the Project Management Body of Knowledge (PMBOK) guide reference because this is what the PMP Exam is primarily based on. If you are a PMI member, you can download a digital copy of the PMBOK guide for free, and you can pay just $49.50 for a printed copy from PMI.org. If you are not a member, you will have to pay $99 on the PMI website, but you can get the PMBOK guide on Amazon at a lower price.
PMP Study Guide
It is optional to get a PMP study guide, but some PMP aspirants use study guides to help them prepare for the PMP exam. There are several reputable study guides, and they cost from $50 to $80.
If your focus is simply to get one study guide to help you pass the exam, Andy Crowe's The PMP Exam How to Pass on Your First Try may be the best option because it's succinct and to the point. Other popular books include Rita Mulcahy and Head First PMP. If you are interested in learning more detail about the pros and cons of these books, please refer to the PMP Study Guide.
Cost for Maintaining PMP Certification
Complete 60 PDU every 3 years
In order to maintain PMP certification, you must complete 60 PDU every 3 years. The registered education providers also provide courses that will satisfy the PDU requirement, but there are many ways to earn PDU for free. If you take steps to earn PDU throughout the 3 years, you should have no problem meeting the requirement, and you do not need to spend extra money to earn the PDUs. You can find a list of ways to earn PDU on PMI. One way to earn PDU for free is to learn by watching the on-demand webinar on projectmanagement.com.
PMP CCS Renewal Fee Every 3 Year
The Continuing Certification Renewal (CCR) fee was initiated in 2004 to cover administrative fees such as tracking PDUs, certification material renewals, maintaining the online PDU registry, PDU reporting system, the administrative cost associated with inquiries, reviewing, and processing PDU claim. It is a small PMP certification cost that many people overlooked. While you do not have to pay the annual membership fee, you will need to pay a CCR fee of $60 every 3 years to maintain your PMP certification.
Conclusion
PMP certification cost should only be one factor for determining if PMP certification is right for you. There are several potential benefits to become PMP certified and maybe the best investment you can make by improving yourself and your career prospect.